Fur Stars Pet Care is a safe and reliable pet care company. We have such a love for all animals; it shows in our work and more importantly, your pets will love us! We have experience with most dog breeds, cats, reptiles, fish, birds, and small mammals.
A canine sleepover party every night because it's YOUR dog and he/she deserves to be pampered.
Why choose a pet sitter over boarding your dog at a kennel? The easiest answer is more attention for your pet(s). Whether we stay at your home or your dog(s) comes to ours, there is much more one-on-one attention given to your pet - especially important for young puppies and older dogs. Your dog will be not be in a crate for hours on end during the day or at night. Being in a home reduces stress for your pet(s) while you are away by keeping their regular schedule as normal as possible.  Hiring a pet sitter promotes a better relationship between your pet and the caregiver.
Fur Stars Pet Care also does not charge extra for outdoor playtime, walks, treats, or basic training encouragement. We can also provide pictures and videos of your dog via email or text message while you are away!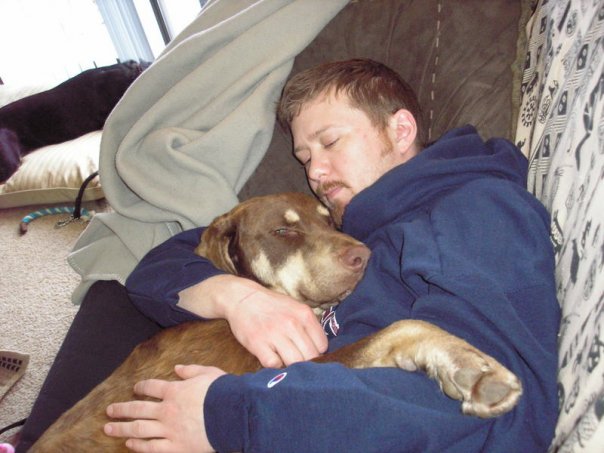 Steven grew up in Fish Creek, WI with a Norwegian Elkhound.  He joined the Army after high school and moved to Madison in 1996 to attend the UW.  He graduated with degrees in Geologic Engineering and Geophysics.  He shared his life with a number of cats throughout the years until he met Michelle, who had 2 dogs at the time they met.  They have since adopted 3 more!  He currently works for IBM in Madison, WI.  Steven enjoys kayaking, woodworking, and working with his 3D printer.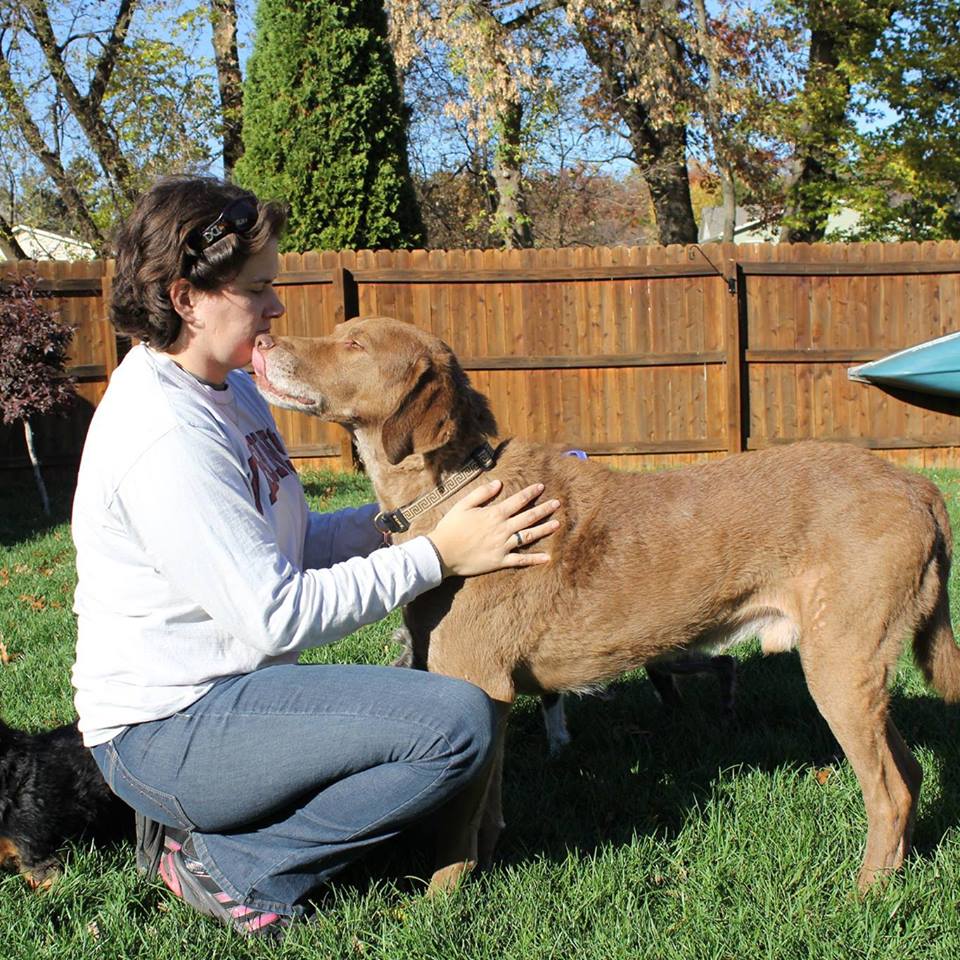 Michelle grew up in Prairie du Sac, WI.  Not have a dog growing up (no matter how many times she asked for one) never deterred her from her love for animals.  She began working with animals during high school by pet sitting for neighbors and coworkers.  She later got a job a veterinary clinic and then a dog daycare.  Michelle attended college at the University of Wisconsin - Eau Claire and graduated with a degree in Psychology/Behavior Analysis in 2002.  She is also a registered Pet Partners therapy team with her dog, Kenny and a certified R.E.A.D team.
OUR PETS
Alli (Rottweiler/Shepherd Mix) was adopted in 2003 from the Eau Claire County Humane Association at the age of 1. She is Michelle's first dog ever.  It was definitely love at first sight
Kenny (Chesapeake Bay Retriever) was adopted from the Chesapeake Bay Retriever Relief and Rescue at the age of 1.  
Hudson (Chesapeake Bay Retriever) was dog number 3, adopted at age 2 from the Chesapeake Retriever Rescue of Wisconsin.  He was the first dog that Steven got to pick out.
Carbon (Doberman/Shepherd Mix) was the first puppy to arrive to the family at age 3 months from the Dane County Humane Society.  Who can say no to a puppy? Ezra (Shepherd Mix) rounds out the dog pack coming from the The Animal Shelter of Texas County in MO.  Michelle's friend also adopted Ezra's litter mate! The cats are also rescues - Spinach (Maine Coon) came from a family that whose child became allergic to him.  Nori (Orange Tabby) came from Chasing Daylight Animal Shelter.